Pre Wedding Photography Services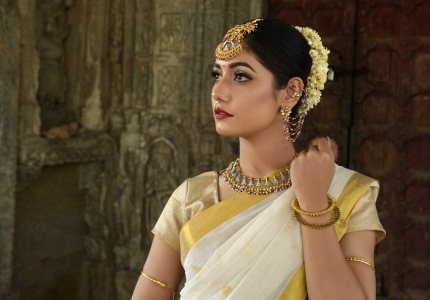 We offer all kinds of pre-wedding shoots- for the bride, the groom and the couple shoot. You can choose from our range of services.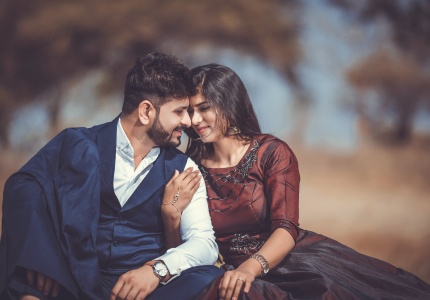 Portraits which sure would make others jealous; from picture series to normal couple portraits, you will get everything here.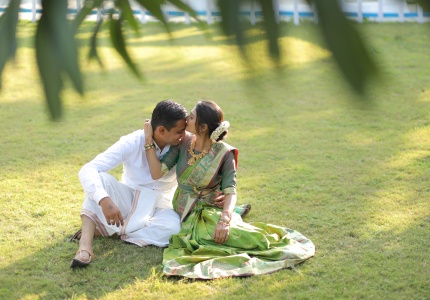 No, we're not talking about the normal groom portraits we can assure you you'll get drool worthy ones.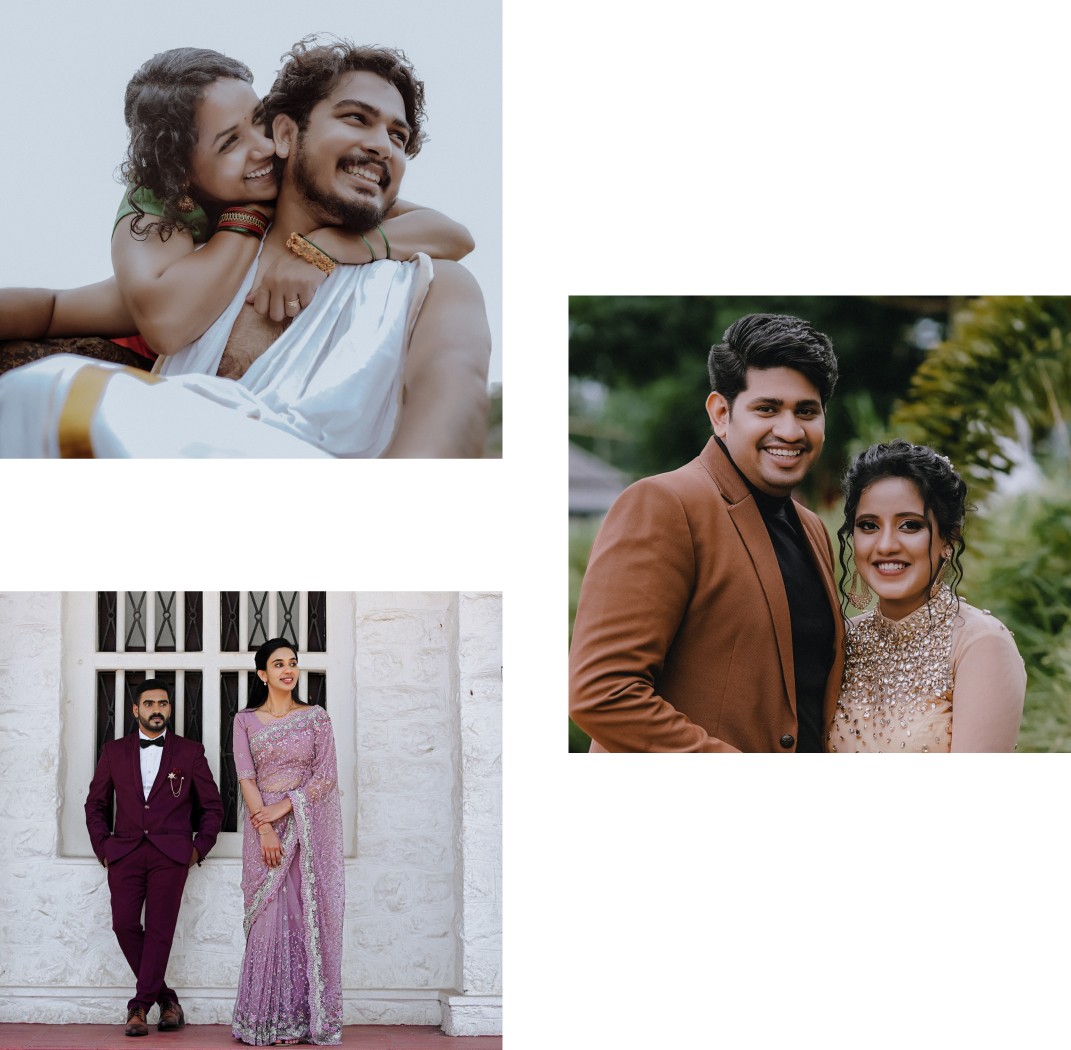 Why should you have the best pre wedding photoshoot?
Picture Quotient can make your Save The Date, Wedding invitation, and postcards out of your pre-wedding shoot.
Your shoot can also be your get-away from all the wedding shenanigans! Also, who wouldn't mind spending quality time with their partner? We don't mind third-wheeling with the couples. We are known to be silent third-wheelers; just saying.
How Does It Work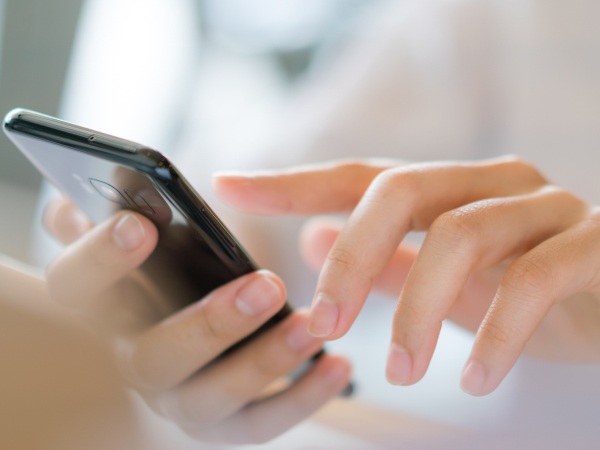 Get in touch with Us
Send us details about your wedding, and when you want the pre-wedding shoot.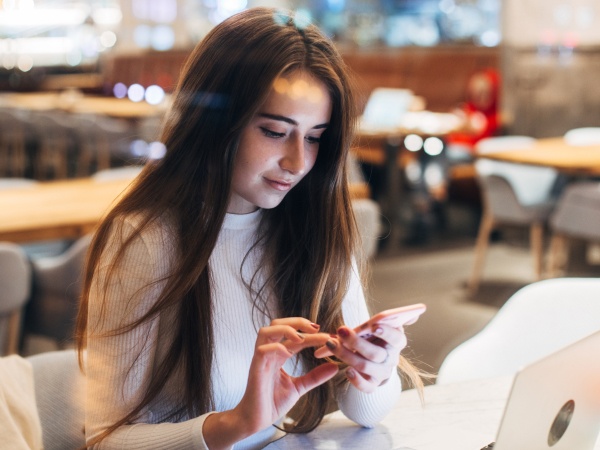 Choose a package
Decide what package you want for yourself. We have basic, standard and premium packages for you.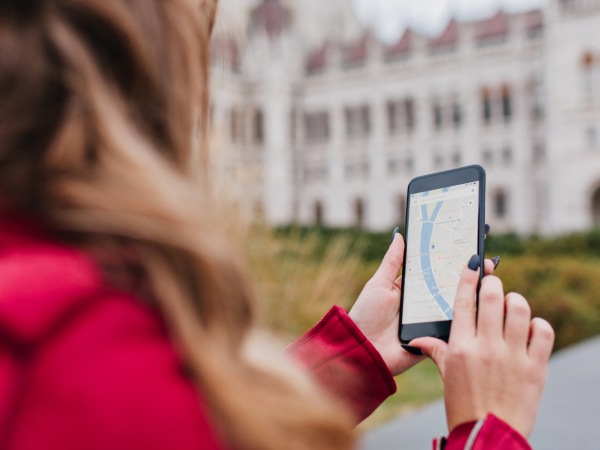 Tell us your location
Choose a location of your liking and let us know! Or if you want us to choose a location for you, that's also a given.
Why choose a pre-wedding photoshoot with us?
On-Location Shoot
Spots? Don't worry, we've got it covered! The perfect location will give you perfect memories. And Outcome? it's bound to be perfect with Picture Quotient.
Trained Professionals
Ever looked at engagement films and pictures and wished for the exact same thing? Well, you're in the right place. Our professionals have all the experience you are searching for.
On-Time Deliveries
Posing for pictures and video is one thing, but getting those late? Unimaginable! That's why we ensure that we deliver your pictures and wedding film right on time!
We Work Around The Clock
Ever heard "East or West Picture Quotient is the best?" Well, you can also say "Night or Day Picture Quotient is the best!" because we will work around the clock for you.
Camera Shy? We've got you covered.
If candid photography and videography is an art, then we have people who have mastered it. So sit tight, because you're up for some visual treats!
We Support You Through Your Journey
From the moment you choose us, you become a part of the Picture Quotient family. And what does a family do? Stick with you through thick and thin!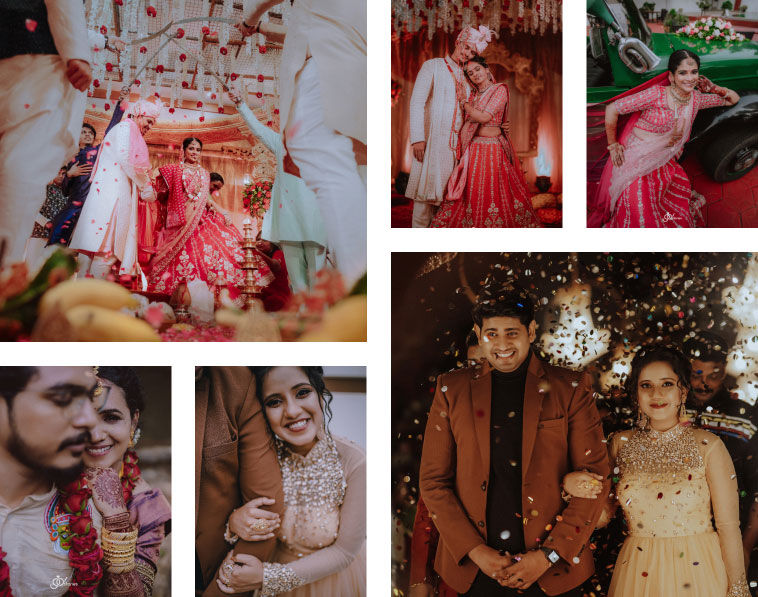 Our Portfolio
We have an enthusiastic, creative and skilled set of professionals at hand. We have travelled to every nook and corner of India. We know everything there is to know about photography, and we have covered many types of events throughout our careers. We are excited to meet new people and cover their stories, events and happiness so we can tell it to the world through our lens! Our motto is to outdid what we did yesterday, and we have followed our motto to date!
Packages
Good things come in small packages, but we offer all types of packages for you. Please choose from our packages and decide what's best for you!
Basic
₹ 12,000
Package includes
Photography - Soft copies
25 High Definition images
3 hours of shoot
2 costume change
Standard
₹ 15,000
Package includes
Candid photography - Soft copies
Shoot for about 4 hours with 3 costumes
About 40 post processed images
Premium
₹ 30,000
Package includes
Photography with album
Shoot for about 8 hours with multiple locations
About 60 post processed images
Comes with photo book
1 Million+
Happy faces captured
Testimonial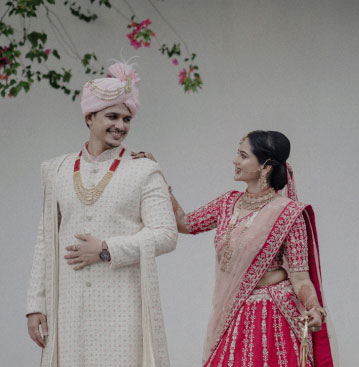 I'm so glad we gave our whole wedding shoot to them. They were with us from our engagement till our post-wedding shoot. These guys are hands down the most talented bunch!
- Puneet & Charu
FAQs
When is the best time to have our pre-wedding shoot?
We'd recommend doing pre-wedding shoot a month before wedding so that there is less rush. But it would ultimately come down to bride and grooms availability. We are ready whenever you are!
Where will the pre-wedding shoot take place?
Pre-wedding shoots take place in a different locations chosen by couples. We will also help you decide the location if you already haven't found one!
Can I see the previous samples of work done by the photographer?
Yes, you can check out the prior works of our photographers on our website.