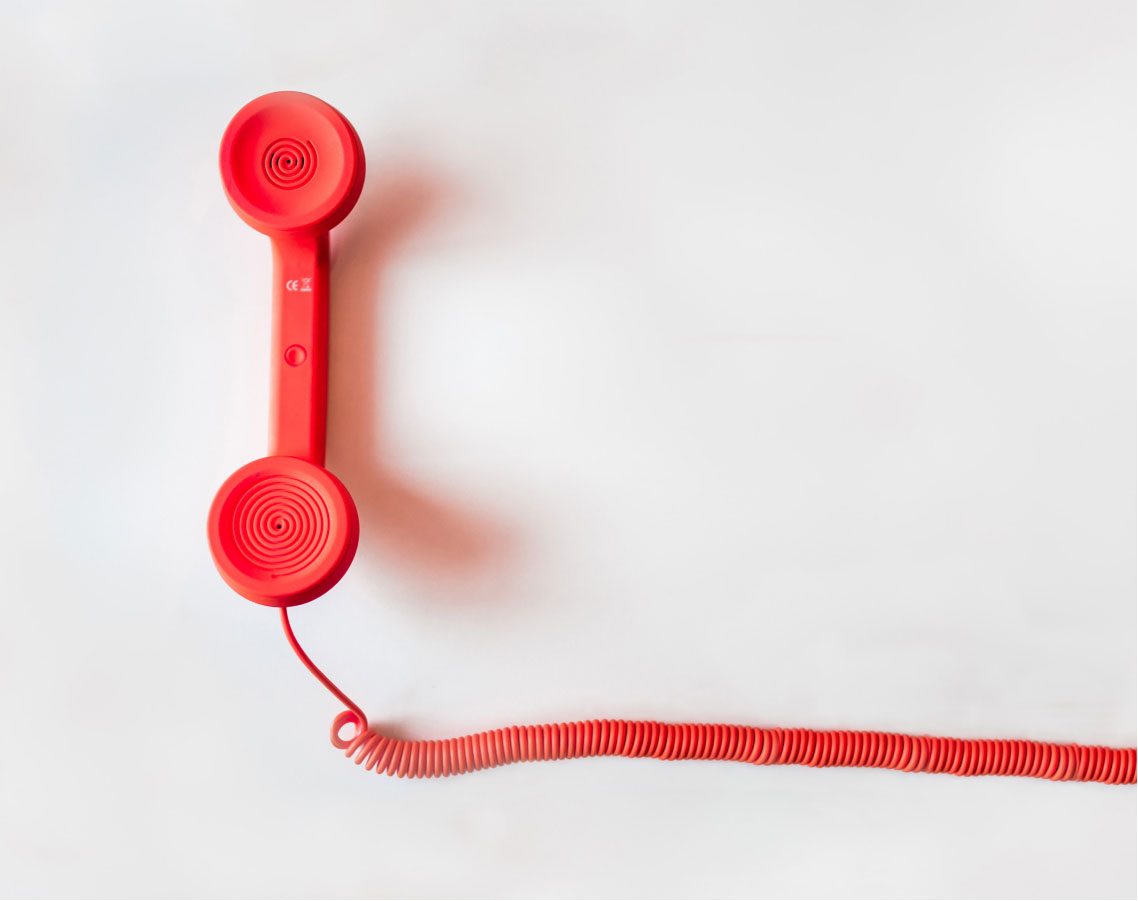 Ask Away!
We'd love to hear about your plans
We know you have many questions to ask. Below we have answered few of the commonly asked questions to us. If there are any further questions just contact us!
FAQ's
What are the services provided by photographers?
We provide all kinds of services from photography to videography. We cover all events- marriage, corporate events, haldi-mehandi, birthdays, baby showers and more.
---
What primary photographic style do you identify with?
Our photographic styles varies from portrait to still life to landscape to newborn to fashion etc. We also does classic style, fine art, dark and moody, editorial kind of photography style as well.
---
Is your media preference film or digital?
Our professional team is experienced in both film and digital. It is up to what you prefer, and we will do it accordingly.
Why is an engagement session important?
An engagement session is the first step towards a marriage. It's a first step towards committing to a person.
---
When is the best time for an engagement shoot?
That totally depend on the kind of pictures you want and the setting. For pictures with natural lighting we'd recommend taking pictures during golden hour/magic hour.
---
How long does an engagement shoot last?
We provide our service throughout your engagement ceremony, so we don't miss out on capturing any important for you moments on that day.
When is the best time to have our pre-wedding shoot?
We'd recommend doing pre-wedding shoot a month before wedding so that there is less rush. But it would ultimately come down to bride and grooms availability. We are ready whenever you are!
---
Where will the pre-wedding shoot take place?
Pre-wedding shoots take place in a different locations chosen by couples. We will also help you decide the location if you already haven't found one!
---
Can I see the previous samples of work done by the photographer?
Yes, you can check out the prior works of our photographers on our website.
How long should a photographer stay at the reception?
It will depend upon the package you chose. Usually the photographers will stay for 3-4 hours minimum.
---
How do you shoot a wedding reception?
Wedding receptions are shot by photographers and videographers using professional cameras.
---
What lens and aperture are great to use while photographing wedding reception details ?
Usually photographers use 24-70mm f/2.8 lens and aperture for capturing wedding photographs.
What is the cost of wedding photography in Bangalore?
Wedding photography in Bangalore can cost from 50,000 - 2,50,000. It will depend on the kind of package you choose.
---
How to choose reception photographers in Bangalore?
You can choose wedding photographers based on their rating. Also there are websites which will lead you to reception photographers.
---
What is wedding reception photography?
Wedding reception is the party after the marriage. Photographers are also asked to shoot reception as well.
What are the rituals before marriage
There are many rituals in a Hindu wedding starting from Roka to engagement, to sangeet, haldi, mehndi, marriage, reception and many post-wedding rituals as well.
---
Why are rituals necessary?
Each rituals signifies a promise or vow made by the bride and groom. So rituals are necessary in a wedding.
---
What are some of the unique wedding traditions throughout the world?
In South Korea, there is a a tradition called beating the groom's feet, in Scotland blackening, in India Kumbh Vivah, in Germany: Polterabend & Baumstamm Sägen, in China crying ritual, etc.
Why you should consider a post-wedding shoot
A post-wedding shoot is shot after you become officially husband and wife. It will be special for you because it would be your first shoot together as a married couple.
---
What is Post Wedding Photography?
A post-wedding photography is a photoshoot after taken after your marriage. It could be few days or months after your marriage.
---
Do you specialize in indoor or outdoor events, or both?
Yes, we specialise in both indoor and outdoor events. To know more details about, please visit our website.
Can I give you a list of specific shots we would like?
Yes, we would very much like that! You can send us the list through our official email id or you can WhatsApp us on the number provided in our website.
---
Do you carry backup equipments?
Yes. We know that accidents are inevitable. Therefore we carry backup equipments in case if we ever need one.
---
Can I book extra services once I have booked and paid?
Yes, you can book extra services once you've booked and paid.
Should we use props for Couple shoot?
If you want to use prop, you can . There is no downside in using prop in photoshoot. However make sure prop is minimal.
---
What location reflects us as a couple?
Whichever location both of you are comfortable with, you can choose those location. We'd recommend locations which have a meaning to you, so that when you revisit the photos old memories will also flood back.
---
What kind of shots do you click more - posed or natural interaction?
It will depend on the package you choose. Some package have candid photos and some have conventional. If you want candid photos, then we'd suggest taking the package with candid photos.
Do you take any traditional posed shots?
Yes. As per the clients requirement we will take traditional posed shots.
---
How do I book a family shoot session with you?
Contact us via WhatsApp or email. You can also visit our page go to family shoot session, fill the form and book the session online.
---
Where will we take the family portrait?
The family portrait can be taken wherever you want- indoor, outdoor, inside the studio and out in the nature.
What is candid photography?
Candid photography is capturing moments which are not posed.
---
How do you do candid photography?
For candid photography, you need to blend into the crowd. People should be unaware of you taking pictures so you can capture their candids.
---
What is the difference between normal photography and traditional photography?
Normal photography is taking posed pictures whereas candid photography is not posed.
Where does Christian weddings happen?
Christian weddings usually take place at a Church or a Chapel. However, sometimes special considerations are given for people to do weddings at venues of their choice.
---
How many vows are there in a Christian wedding?
There are sevens vows in total in a Christian wedding. First four vows are said by the groom and the last three by the bride.
---
Is betrothal and engagement ceremonies two different ceremonies?
Yes, engagement day is fixing the marriage and betrothal is taking consent from people who are getting married.
What is Muslim marriage ceremony called?
Muslim marriage ceremony is called Nikkah. According to Islamic tradition a marriage contract is signed by the bride and the groom during this ceremony.
---
How many days does a Muslim wedding take?
Usually it is a three days in muslim wedding, but it might differ in different places.
---
What is rukhsati?
The guests gather to bid their farewell to the newly married couple.
What happens at a Hindu wedding?
In a Hindu wedding ceremony, the priest will first do pooja.Then the groom ties mangalsutra and fills bride's forehead with vermilion. Then the bride and the groom walks seven times around the fire.
---
How many knots are tied before taking "pheras"?
Three knots are tied before taking pheras. Two knots are tied by the groom and one knot by groom's sister.
---
How many days does hindu weddings take?
WIth all the ceremonies, usually a hindu wedding takes 3 days.
What are the four styles of photography
Few styles of photography are lifestyle, documentary, traditional/ posed and artistic.
---
Why is corporate photoshoot important?
Corporate photography will help humanize your company. Also products can also be shot under corporate photography.
---
How do you pose for a corporate photoshoot?
You should keep in mind of your posture and how you deliver yourself to the audience- as a confident, powerful and professional corporate.
What is corporate photography?
Corporate photography is photographing a for a company's corporate needs. This will ensure that a specific image of the company and employees are created in the minds of people.
---
How long does a professional photoshoot take?
The time may vary according to the photoshoot. A photoshoot can last from 3-4 hrs to a whole day to finish.
---
Why should I hire a corporate photographer?
A corporate photographer would know just how to represent you, your company and your employees in the eyes of people.
What is Corporate Photography?
Corporate photography can be defined as any photoshoot done for companies use. Photos of products, videos of products, photos of corporate leaders. Everything comes under corporate photography.
---
How long does a professional shoot take?
A photography session can last from fifteen minutes to three or four hours depending on the kind of shoot you're doing .
---
Why should I hire a corporate photographer
Only a corporate photographer would know how to represent your company and you and your products.
How long will it take to receive the photos?
Depending on the package you select and the type of office photography that you opt for, it will take between 2 to 6 weeks to receive fully-edited, high-resolution images that you can use on your website
---
What is office photography and videography?
Office photography and videography is a subset of professional photography and videography that complements various verticals of a business like marketing, internal communications, and brand image.
---
Why are headshots important for a company's website?
Headshots of company executives are a great way to add personality to the website. It helps build awareness and trust and helps potential investors or clients put a face to the brand.
What is employer branding photography?
Employer branding photography refers to a suite of professional images that represent your brand visually. These well-crafted pictures add a cohesive identity to your business and add a crispness to your marketing material.
---
What is included in a branding photoshoot?
A branding photoshoot will include anything that makes your business or brand unique. It can include photos and videos of various products, your processes, your team, or your office space, among other things.
---
How do I prepare for a brand photo shoot?
For a successful brand photo shoot, it's essential to make a list of your goals for the shoot and communicate them clearly with your photographer well in advance. Gather the products and props that illustrate your work, practice poses, and select a location.
What is retreat and office outing photography?
Retreat and office outing photography is a subset of office photography. It contributes to the brand image and perfectly encapsulates your work culture, to attract potential candidates and investors to the company.
---
How to prepare for a retreat and office outing photoshoot?
The best way to prepare for a retreat and office outing photoshoot is to have fun! Candid moments create the best memories to photograph and provide a fun insight into your team's unity.
---
Why is retreat and office outing photography important?
Retreat and office outing photography help create a sense of identity and belonging among team members, which helps with employee retention. At the same time, it offers a unique perspective into your company's work culture for potential recruits.
Which film company is best?
The best film company will have access to the latest resources in the photography and film industry. Its team will be able to utilize the best techniques to film emotion-packed, impactful videos. Picture Quotient checks all these boxes and more.
---
What does a film company do?
A film production company, as the name suggests, works on all processes involved in the film production process, from pre-production to post-production edits. The videos can then be used for commercials, television, social media, and other media-related fields.
---
What is film and video industry?
The film and video industry comprises all the technological and commercial verticals of filmmaking, such as animation, cinematography, pre-production, shooting, post-production, and more.
What business trends are occurring in the movie and video production industry?
Some of the trends that are dominating the industry currently include short-form videos, vlogs, animated explainer videos, vlogs, user-generated video content, AR and VR content, and silent videos.
---
Has the number of movie and video production businesses in Bangalore grown or declined over the past 5 years?
The movie and production business in Bangalore is certainly on an upward trajectory just like the rest of the world. Video content is important as it can clearly communicate a story. It conveys the right emotions to the audience and has a powerful impact.
---
How long will it take to produce my video?
The production process can take a few hours to a few days to film the raw video. The length of the post-production process will vary depending on the length of the video and the degree of edits required, according to your vision and preferred style.
How do i start travel photography?
If you are interested in travel photography, then create your website and mention what all your services are and publish your works in your website.
---
Is travel photography a good career path?
If your are passionate about travel photography, then you're in going in the right direction. Travel photography is one of the unconventional career which is getting very popular these days
---
Do you need a degree to become a travel photographer?
No, It's not necessary that you should have a degree to become a travel photographer. However, if you wish to pursue a degree in travel photography, then it might be good for you to learn the basic and get exposure.
How are drones used for videography?
Drones provide a new perspective for the video. Drones are operated by a professional and that person will capture the video according to the requirements.
---
What is a drone video called?
Drone video is called as an aerial video.
---
Is it hard to film using a drone?
With practice, you can easily handle drones. It may take few months or years to learn it, but with time, planning and practice you will learn to do it.
What all kinds of events does event photography cover?
Event photography covers all kinds of events such as weddings, birthdays, corporate events, concerts, etc.
---
Do you shoot Birthdays?
Yes, we provide birthday shoot services. Visit our website to know more information about birthday shoot.
---
What is a green walls purpose?
A green wall is used for shooting videos and photos because we can replace the green color with whatever background we want. It is a great way when shooting with toddlers or when you don't have time to go to desired destination.
Do people ask for videography services on their housewarming day?
Yes, people ask for photography and videography services on their housewarming day.
---
What are some of the housewarming videography services?
House warming tease/ trailer and instagram transition videos are some of the services provided for the clients
---
How much it will cost for videography services on housewarming day?
It will depend on the package you choose. The price may start from 8,000 and can go upto 65,000 or more.
What is housewarming photography?
House warming photography falls under the umbrella of event photography. It is the art of capturing candid and posed shots of group gatherings in real-time as the events progress.
---
After how long will I receive the pictures?
The final, fully-edited pictures will take between two to six weeks, depending upon the scale of the event and the package you choose. It will also depend on the degree of editing required.
---
When should I book an event photographer?
It's best that you book your event photographer as soon as you schedule the event. Ideally, you should book the photographer at least a month in advance so that all the right strategies can be implemented before the event.
Do you focus on business photography?
Absolutely! Our highly talented and professional team has expertise in various types of photography from business to leisure trips. Picture Quotient stands out with its extremely well-developed final products
---
How many headshots do you take in a month?
There is no fixed number to the number of headshots we take in a month. It mainly depends on the projects we book and also client requirements. We plan, shoot and edit in ways that will bring out the best in all photographs.
---
How long will it take to get the final headshots?
The time required to get final headshots depends on the selected package. The time required for receiving fully edited, high-resolution headshots is anywhere between 2 to 6 weeks. Our final products can be directly used on your desired media-oriented platform without any further alterations.
How should I prepare for an outdoor shoot?
Preparing for an outdoor shoot can be tricky because Mother Nature is unpredictable! We will work with you to create a schedule so that we can capture the best pictures and film the best videos in the best lighting. Carry a change of clothes if you prefer, and most importantly, have fun!
---
How should I prepare for an indoor shoot?
Since an indoor shoot takes place in a controlled environment, there's not much to prepare for. You can practice a few poses to get yourself comfortable in front of the camera. Leave the rest, like lighting, up to us!
---
What time is best for an indoor and outdoor photoshoot?
The variables for an indoor shoot can be controlled, so any time is best. However, if you want to capture the mid-day light streaking in through the windows, this time is the best. As for an outdoor shoot, it would depend on the vibe and style you are looking for, but mornings and early evenings work best.
How Early Should I Hire A Professional For Smooth Execution
As a general rule of thumb, it is best to book an event photographer at least four months before the event, or earlier, especially if it is the peak season for events like weddings. For smaller events, you can book a photographer at least a month in advance.
---
What Is Your Focus As An Event Photographer?
As seasoned photographers, our focus is typically on capturing defining moments, which evoke powerful emotions and tell a story. Our aim is to capture the meaning behind every snap so that it can be cherished by you.
---
Do You Also Shoot Private Events?
Absolutely! We shoot both public and private events. However, it is best to book our services well in advance so that you can help us smoothen out any issues regarding permission that may arise.
What is fashion photography?
Fashion photography is capturing photos for fashion items such as clothing, fashion brands or items.
---
What is high fashion photography?
High fashion photography is a term used by top photographers who take photos for top magazines covers. It will have the product or the model placed in the center.
---
What skills are needed to be a fashion photographer?
A fashion photographer should be artistic, skilled, technical knowledge, and marketing skills.
What are the Four Different Types of Fashion Photography?
Different types of fashion photography are high fashion, street fashion, catalogue, and editorial.
---
What Should be in a Fashion Design Portfolio?
You can include your ideas, inspiration, design, achievements and previous works in your portfolio.
---
What Camera do Fashion Photographers Use?
Fashion photographers use cameras such as Canon EOS 70D Digital SLR Camera with 18-55mm STM Lens, Canon EOS-5D Mark III, and other cameras as per their requirement.
How do make a photography portfolio?
Portfolio is basically a collection of your best works. So for photography portfolio, you line up all your best works.
---
What should I include in my photography portfolio?
Your photography portfolio should contain quality images, your creative works, your adaptability, and also create a digital site.
---
How do build portfolio photography?
The basic pack will start with ten thousand and it can go upto 50-60 thousand or more.
How do we describe our style of modelling photography?
We do all type of photographies- catalogue, high fashion, street fashion and editorial fashion.
---
What gear do you use for modelling photography?
Essential gears such as cameras, lens, reflectors, flashgun, laptop, graphic tablet, SD cards, studio flash kits, etc are used.
---
Do you also provide makeup and hairstyling in your modeling photography package?
No, we do not provide makeup and hairstyling in our modelling photography package. You'll have to arrange that seperately.
Which month is best for baby shoot?
6 to 9 months are really good for taking baby's photoshoot as they can sit up and crawl. But you can have newborn photoshoot after few days of birth as well.
---
Where should the photoshoot take place?
Wherever the baby is comfortable, you can shoot there. If it's for newborn photoshoot, it's ideal to do it at your home.
---
How much does a baby photoshoot cost in Bangalore?
The cost usually ranges from 8000 to 35,000 rupees. It will depend on the kind of package and photographers you approach.
What happens at a children photography session?
Photographers take photos of childrens using different props and if parents want, different costumes as well.
---
When is the best time to come for a photoshoot?
If the photoshoot is happening outdoor and you want natural lighting, then it's best to go for golden/magic hours. If it's studio lights then anytime of the day is fine.
---
How much does children photography cost?
It usually costs from 8000-35000 depending on the package or the photographer you choose.
What's the best age for baby photos?
We'd recommend 6-9 months to be the perfect time to take baby photoshoot since by that time they can sit and crawl.
---
How much does a baby photoshoot cost in Bangalore?
The price can range from 7,000 to 40,000/-. The prices will depend on the kind of package you choose.
---
How do take professional looking pictures of my baby?
Keeping the baby in a good mood and capturing details with a good lighting source would do wonders to a photography.
How long will a newborn photography session last?
Usually a newborn session will last for 3-4 hrs. The duration can change depending upon the package you choose.
---
What should we arrange or prepare for the newborn photoshoot session?
Parents should ensure that they're well fed and dressed in comfortable clothes. Also, if you have any particular props in mind, communicate it with photographers.
---
When is the right time for newborn photography?
The ideal time for newborn photography is when the baby is 10-14 days old.
How to organise naming ceremony?
Call the priest or religious leader to bless the ceremony. Call grandparents of the baby and also the near and dear ones. You can also approach event planners if you have the budget.
---
How to choose naming ceremony photograhers in Bangalore?
Look for rating of various photography studios who does naming ceremony photography. Check for the customer review and also check for their previous work.
---
What is naming ceremony photography?
Taking pictures of baby's naming ceremony and guests is what a naming ceremony photographer does. Many parent's hire photographers to capture the naming ceremony of their baby.
Why do we celebrate puberty ceremony?
In certain religion, it is a religious custom to keep a puberty function after menarche.The function is kept to tell the world that the girl has hit her puberty.
---
What gifts should be given to the girl on her puberty celebration?
People usually gifts dresses, fruits and ornaments to the girl.
---
When is the puberty time for a girl?
A girl usually gets her puberty around twelve. But the age can differ and they can hit puberty somewhere between 10-15. The age may vary for different people.
What is included in a brand photoshoot?
In a brand photoshoot, the brands story is told. You can tell about the products, the services. etc through brand photoshoot.
---
How much does branding photography cost?
It can range from 20,000- 2,00,000 depending on the kind of service you want.
---
Is brand photoshoot necessary??
Yes, brand photoshoots are necessary to increase brand value among audience.
What is E-commerce photography?
Ecommerce photography produces high quality images for various e-commerce products. These images will represent those products on various online stores or other platforms.
---
How do I photograph my product for e-commerce?
To photograph your product for ecommerce, you will first have to have a camera or a smartphone with high megapixels, have good lighting, tripod and a good background.
---
What are the three types of product photography?
The three types of product photography are flat-lay product photography, detailed product shots, and lifestyle product photography.
How can advertising be effective with low budget?
Content is the new star now-a-days. If you have good content and good social media presence then half of your advertising is done.
---
What are the four stages in making of television commercials?
The four stages include- pre-production, production, post-production and distribution.
---
Types of TV commercials which are good for your business
Different types of TV commercials are which are good for your business are topical video commercials, image video commercials, testimonial style commercial, performance proof commercial, etc.
How do I shoot product videos?
If you have a good background, lighting, tripod, camera, and editing softwares, you can shoot product videos at home itself.
---
How important are product demo videos?
Demo videos are very important as it will educate consumers about the product, it's features and use.
---
How long will it take to get my video?
It will depend on the type of video you are making. The time period may vary. For some projects it will only take few weeks, but for others it may take few months.
Where is your Picture Quotient located?
Picture Quotient is based in Bangalore. But we take work from all across South India.
---
Why is Picture Quotient one of the best options in town?
Picture Quotient offer you best services and skilled professionals who are best in what they do. We produce high quality images and videos as per clients requirements and take it to next level for the client.
---
How long has Picture Quotient been in business?
Picture Quotient has been in this business for 10 years.
---
What is the mode of payment?
You can use different payment methods like pay the amount on cash, or debit/credit card, net banking, etc.
---
What types of photography do we do?
We do different types of photography such as wedding photography, brand photography, corporate photography, newborn photography, and many more. Check out our website to know more.
---
Do you only have one location?
Right now, Picture Quotient has only one office which is at Bangalore. But we take events from all across South India and we also do destination weddings.
---
Why should you hire Picture Quotient as your professional photographer?
Picture Quotient has highly skilled professionals for your each photography needs. They are highly professional and knows the current trend and will give you unique ideas for your pictures.
---
What trends does Picture Quotient adopt?
Picture Quotient is up-to-date with all the trends happening. Whatever type of photography you need we know how it should be done. We like being the trend setter than following the trend.
---
What type of camera or equipment does Picture Quotient use?
We use both Sony and Canon- digital mirrorless series.
---
Does Picture Quotient provide black and white photographs?
Yes, Picture Quotient provides black and white photographs.

Picture Quotient is a Bangalore-based production studio with many creative and enthusiastic professionals. Our service ranges from wedding photography to corporate, to fashion, to family shoots, etc. We strive to make our product real, raw and unique, just like our customers.
Photography Services
© PictureQuotient 2016 - 2023