Wedding Reception Photography Trends
Look at the different photography services we offer at wedding receptions. We assure you that we won't take much of your time.
Classic Groom Portraits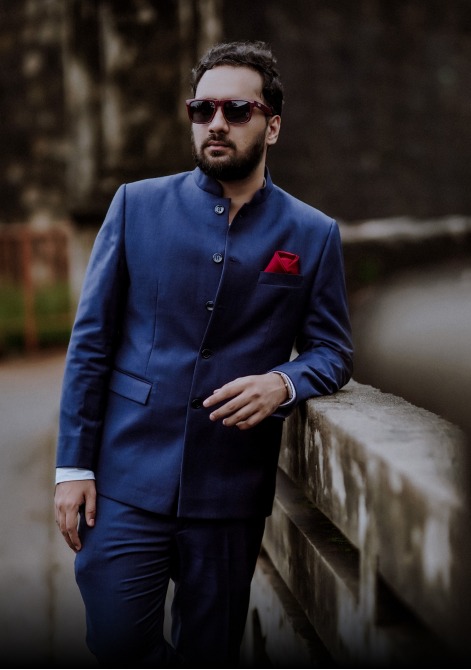 Graceful Bridal Portraits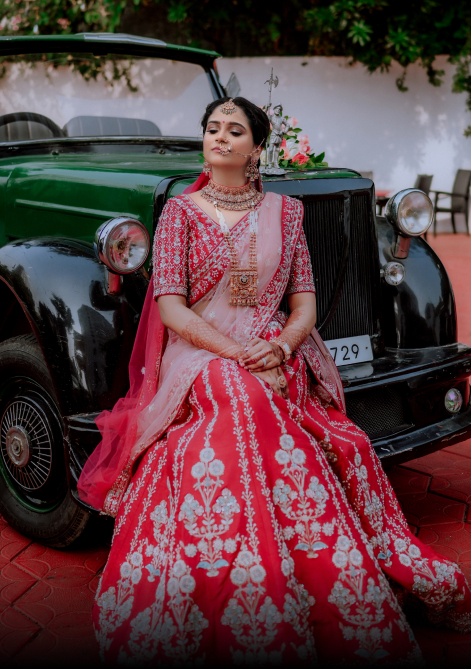 The Reception Rituals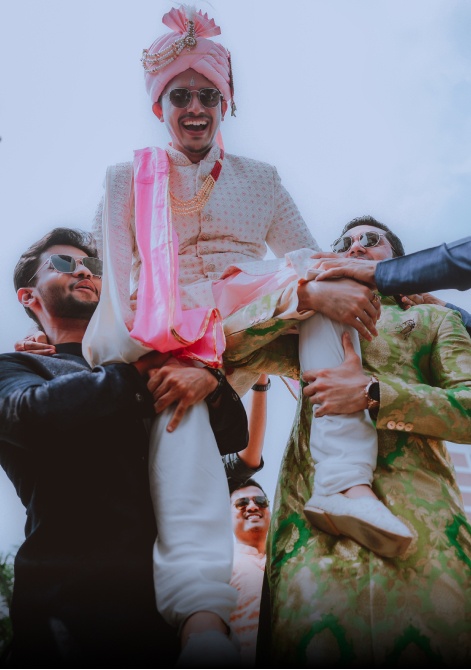 The Reception Celebrations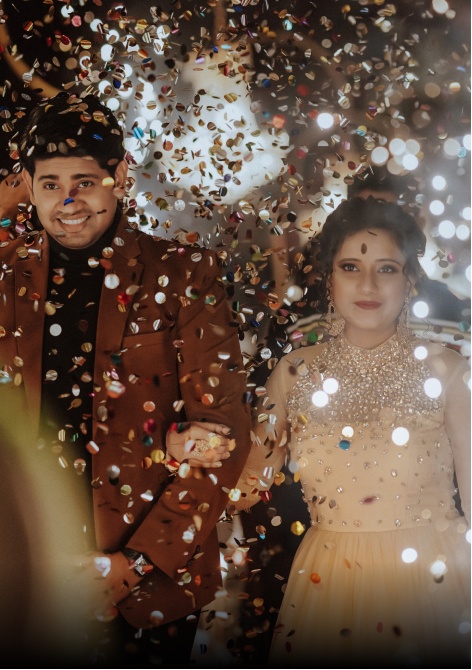 Wedding photography is a wonderful thing to conduct. However, the global trends of photography just keep the importance of wedding photoshoots. Are you in search of a top-class session of Wedding Photography In Kochi? There is no better option than Picture Quotient which gives you what you have dreamed of for a long time.
Picture Quotient is a photography company that understands every bit of photographic aspect. When you search for "Wedding Photographers Near Me" there will be no better option than to choose this photography studio.
A New & Cherishing Vibe to Your Wedding Photoshoot In Kochi
When the best Wedding Photographers In Kochi are on your side, there is nothing wrong that will happen while doing the photo-clicking sessions on your Wedding Photoshoot. Considering the destination advantages, you have got the best location in India to hold your wedding photoshoot. We combine it with the creative professionals in the business at your wedding shoots. Professionalism and creativity are two key sources of our work. Here, you will obtain the best results from our skillful Wedding Photographers.
Why We Are Chosen to Create Memories and Make Them Precious!
Well, creating a great photoshoot experience is rare. When you are in your search period for a worthy Wedding Photoshoot Near Me, you will know how productive and expensive options are available on the internet. Well, what are the positive sides of hiring us?
There are many advantages that you can gain by just hiring us as your default Wedding Photography option. In every aspect, photographers from Picture Quotient give their best without any interruption. Well, the photoshoot is just a thing to consider.
Here is the list that you must gain advantages precisely while hiring us:
Use of professional equipment

Perfect destinations that suit you

Affordable packages

Multiple options are available

Manageable photography sessions

Access softcopies easily by paying less
How Does the reputation of The Best Wedding Photographers In Kochi Suit Its Works?
There is no better feeling for a bride and groom than a memorable wedding. To make it more memorable, Picture Quotient -one of the popular agencies of Wedding Photography In Kochi, comes up with the finest wedding photographic experience.
When it is important to capture the finest memories, the best Wedding Photographers In Kochi can make every expectation into reality. The truth about professionalism lies in the finest location, equipment, and photography skills.
You will find the best and most soulful creativity here. However, the list is there to show you how passionate we are about your Wedding Photoshoot In Kochi:
Blend with your time

Free for any type of location

capture airy, natural, intimate, and artistic photographs.

Perfection in editing

Tangible takeaways

Capture special candid shots and much more.
Picture Quotient has given its best when it comes to socializing the trends of wedding photography. We have set a few new standards for Wedding Photoshoot In Kochi. Apart from that, we work to satisfy our clients in every department.
When it comes to satisfying our working skills, we never stay out of the race at any moment. We capture every bit of the wedding moment from its beginning to its end. Also, the synchronization of pictures and their capturing is important. In that department, we have also secured a great achievement.
Contact Picture Quotient
A wedding comes with great memories. When you hire your most suitable wedding photographers, they will give you the best and most assured results in return. So, make no mistake and hire Picture Quotient today.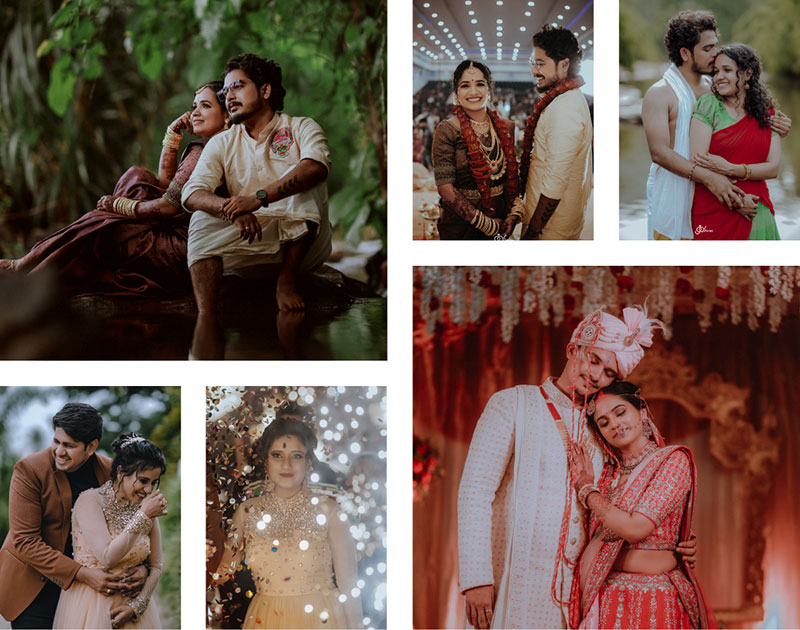 Our Portfolio
We have an enthusiastic, creative and skilled set of professionals at hand. We have travelled to every nook and corner of India. We know everything there is to know about photography, and we have covered many types of events throughout our careers. We are excited to meet new people and cover their stories, events and happiness so we can tell it to the world through our lens!
Our motto is to outdid what we did yesterday, and we have followed our motto to date!
Packages
Good things come in small packages, but we offer all types of packages for you. Please choose from our packages and decide what's best for you!
1 Million+
Happy faces captured
Testimonial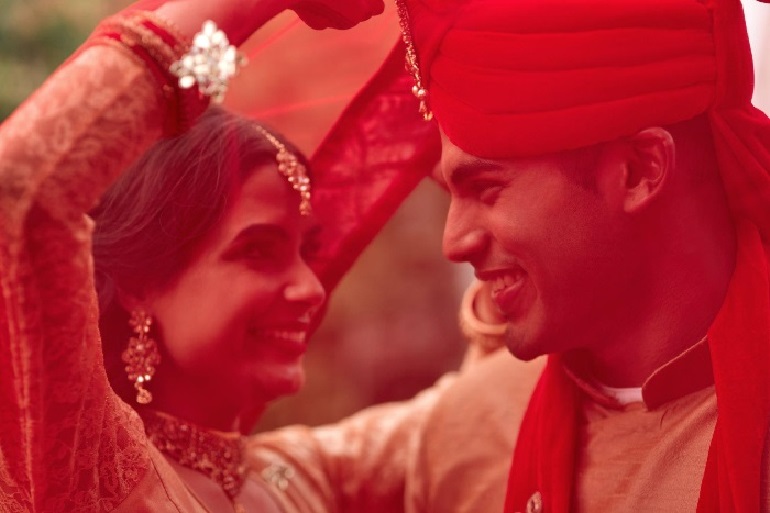 I was introduced to the Picture Quotient by one of my friends. I haven't had any idea prior and therefore was not literally willing to associate. But my friend shared some of their work with which I was impressed. At this moment I would like to thank him for recommending them to me. I would also like to suggest Picture Quotient to all my friends preparing to marry.
- Jessy & Gilbert