Various Types of Rituals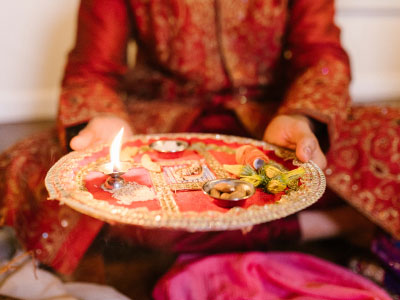 Tilak Ceremony
The tilak ceremony plays an important part in marriage rituals. It is the ceremony where tilak is offered to the groom to ensure he will be a good husband and father. And we are here to capture these moments for you!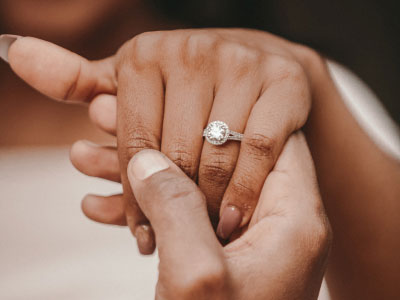 Engagement Ceremony
What better sight than two people committing to an eternity of life together. We ensure that these moments stay with you forever!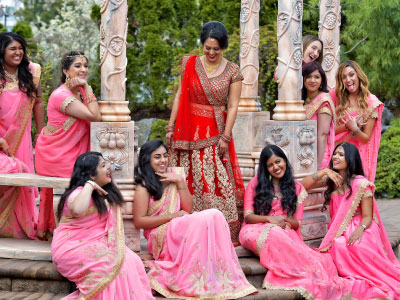 Sangeet Ceremony
Sangeet is always one of the most enjoyable function there. Lof of music, dance, lights and people! And we love capturing these moments for you!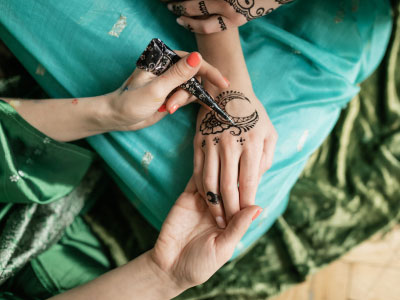 Mehndi Ceremony
Who doesn't love Mehndi ceremony. We know you love it and you know we love capturing it.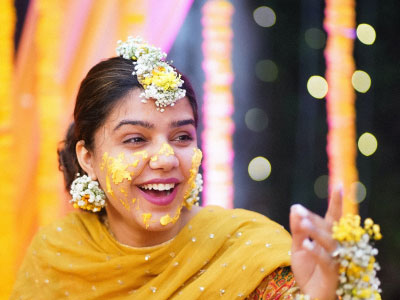 Haldi Ceremony
There is nobody more beautiful than a bride in yellow! Oh, did we say we love capturing these moments for you?
A wedding is incomplete without its rituals. However, these rituals may vary as per different religions. At any wedding, the ritual holds a special place as it completes the entire event. Perceiving from a client 's point of view, expectations should be higher for capturing all such beautiful moments.
Well, these capturing events will be possible when you appoint the best Rituals Photography in Kochi. Yes, your search will bring a lot of advantages to your weddings too. We capture every moment of your wedding precisely. So, you have opted for a win-win situation.
The web page from Picture Quotient explains better about our work on different photoshoots based on wedding rituals.
Following the Tradition and Capturing Every Moment in our Rituals Photoshoot in Kochi
The job of a photographer is to bring excellence to a photo while capturing it. Well, we are going to talk about something other than technical aspects or any tricks to capture. However, the right timing is the only thing that matters here.
For example, in a Hindu wedding, sangeet, Haldi, Mehendi, etc. are important. At any point, a client doesn 't want to miss those shots at all. Also, some key moments are hard to come again in an ongoing ritual or event. Therefore, timing is the vital key for us to use and capture that glimpse in our camera.
The reasons that Picture Quotient appointed the best Rituals Photographers in Kochi are clear. Yes, we want customer satisfaction at every stage of our work. The only way to pull things off from a ritual photoshoot session is through our work.
The list consists of a few points that show how excellent we are at catching each frame at any ongoing ritual:
Zoom-in or zoom-out shoots

Candid shots

Cinematographic shoots.

Photo Booth

Drone shoots.

Live screening.
Perfection of Our Rituals Photographers in Kochi, on Capturing Every Ritual
There is no way to skip excellent opportunities. So, finding the right photographers as per your requirements may infiltrate the output for sure. So, your search for "Rituals Photographers Near Me " is obvious. In that search, you will find Picture Quotient at the top of the list.
Therefore, many hire the best photoshoot options for every type of event. At each ritual, you love to keep your memories for sure. Professional photography comes into play in capturing some beautiful moments.
Here is the list of benefits of hiring professional photographers in your ritual days of the wedding:
Do not miss any special moment

Gain multiple shoots from different angles

The use of premium equipment helps a lot

Professionalism with magnificent photography
One Last Thought!
Anytime you search for Rituals Photoshoot Near Me, you can go for Picture Quotient in Kochi. We offer the best options available in your region considering all premium features and benefits. If you require any detail, contact us via mobile or email us.
Why Choose Us?
Professional Photos and Films
At Picture Quotient you will get professionals who have been in this field for a long time. We believe experience comes with time. But that doesn't mean we're that old!
Customer Experience
Customer experience is very important for us. We provide royal treatment for the king and queen in you. Because you deserve it and more!
On-Time Deliveries
Time is always an asset. We value our time and above all your time, which is why we never delay anything. You customers, are the heart of this organization!
Surprisingly Affordable Packages
Three categories are there in the list of packages of our photography arena. Hiring Rituals Photographers won 't cost you much in Kochi. Yes, you just can 't ignore the quality of content compared with their pricing Please choose from our packages and decide what's best for you!
1 Million+
Happy faces captured