Traditional Muslim Weddings
Traditional Muslim Weddings are full of culture and heritage. You should witness one to see the celebration, food, music etc.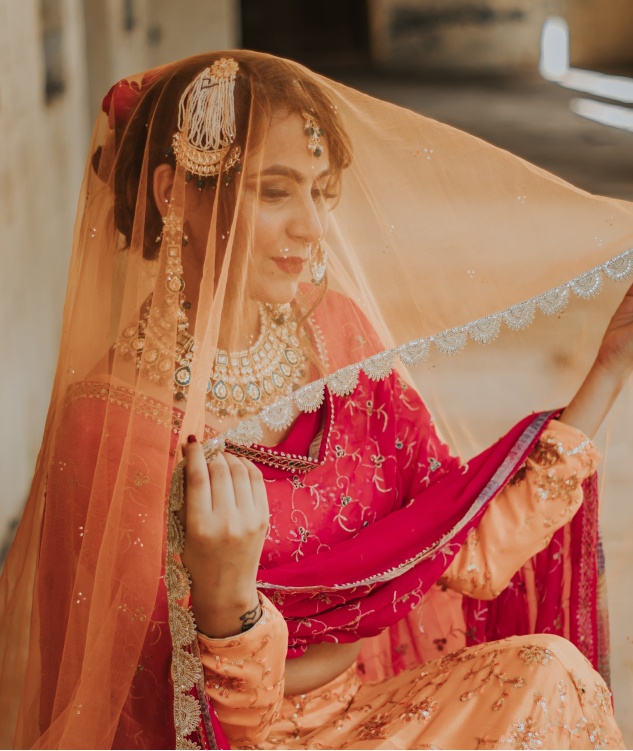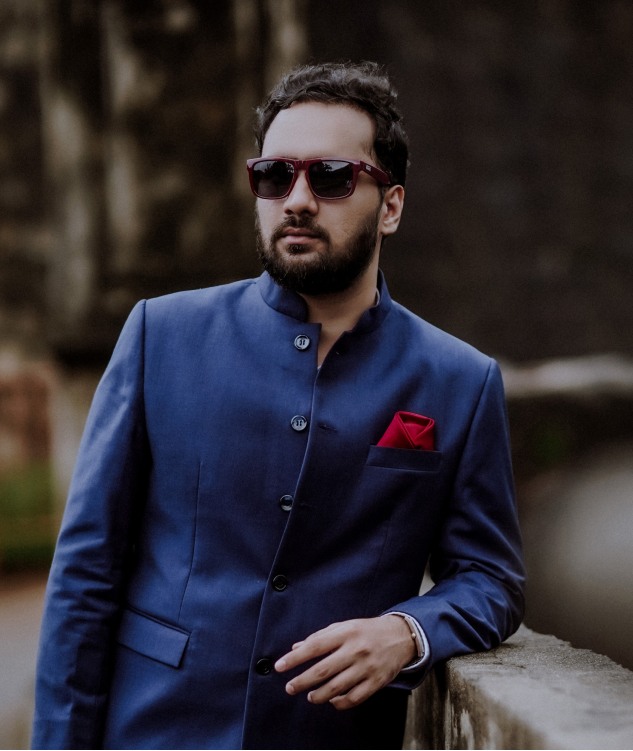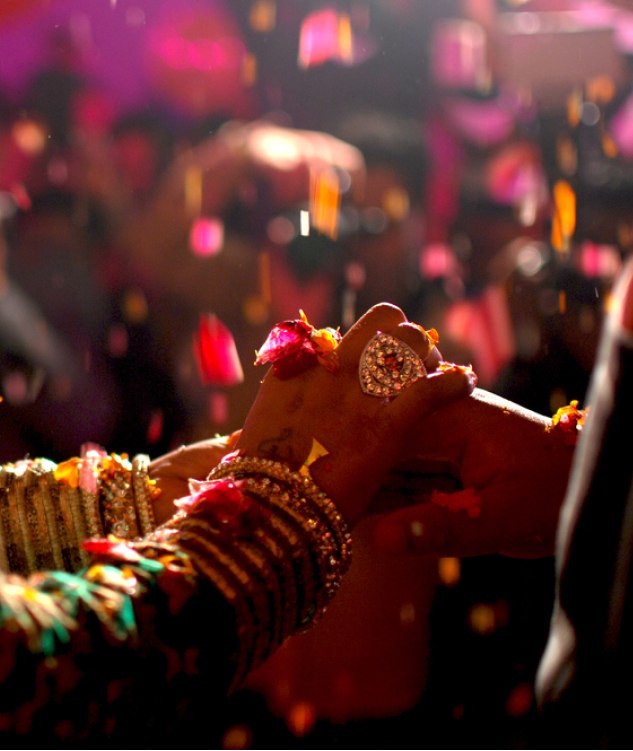 It is your Nikkah that you don't want to forget all the time. As a romantic couple, no one wants to forget their beautiful initial memories at all. However, several ways have been found to remember them appropriately. It is your Nikkah and you need the best photography for making your memories memorable forever.
Among the segments of making your Nikkah fabulous, it is always photoshoots coming as a part. You need top-class Nikkah Wedding Photography in Kochi to complete your targets. It is Picture Quotient that comes up with this web page to clarify every bit of our services in Kochi.
Don't Miss Your Special Day - Hire the Best Nikkah Wedding Photographers in Kochi
Well, the divine union of both souls should be captured in one frame. Sometimes, you don't find your desired Nikkah Wedding Photographers in Kochi at the right time and at the right budget. Well, this time, things will be different for you.
There is no need to regret your choice of photography and photographers. This is the day to focus on your bride or groom. Picture Quotient takes care of all other things related to photoshoots on your nikkah.
Preservation of appropriate memories and moments on our camera lens is special. Yes, both of you as a couple will enjoy the photography later. When you see our works, you will understand why we organize a top-class Nikkah Wedding Photoshoot in Kochi.
Class of Picture Quotient Nikkah Wedding Photoshoot in Kochi is Permanent!
When it comes to hiring the best person to do the wedding photoshoot, you need a name to trust. It is Picture Quotient that offers brilliant schemes and opportunities. These photogenic ideas from our photographers will make your nikkah worth remembering in Kochi.
Your research on the best Nikkah Wedding Photographers Near Me will be over now. Yes, now you will know why you will be becoming a fan of our works. Well, there are reasons for us to convince people about our works and other photogenic ideas.
Here is the list that states great ideologies of Picture Quotient on Nikkah Photography:
Accomplish a to-do list

Appoint a coordinator

Scout every part of the location

Preparation of each setup

Targets the expectations of the couple

No more camera sounds!

Capture every small detail

Boldness in our photography skills

Do not accept obtrusive facts

Perfection in raw photoshoots

Appropriate use of light

Manage the right backgrounds

Perfection in group shots

High-end perspective

Burst mode shooting

Capture the sweetest unexpected moments
Consider Great Photogenic Ethics to Memorize Your Nikkah
There is no need to remain in discomfort. Yes, the right way to turn away all your shyness in front of the lens may seem difficult for some couples. However, we create a comfortable environment to deliver up-to-the-mark results.
No more trouble will be in your way. Yes, we offer great and suitable postures to obtain top-class glimpses from our camera at different angles. Your happy events will be accomplished with your search for Nikkah Wedding Photoshoot Near Me.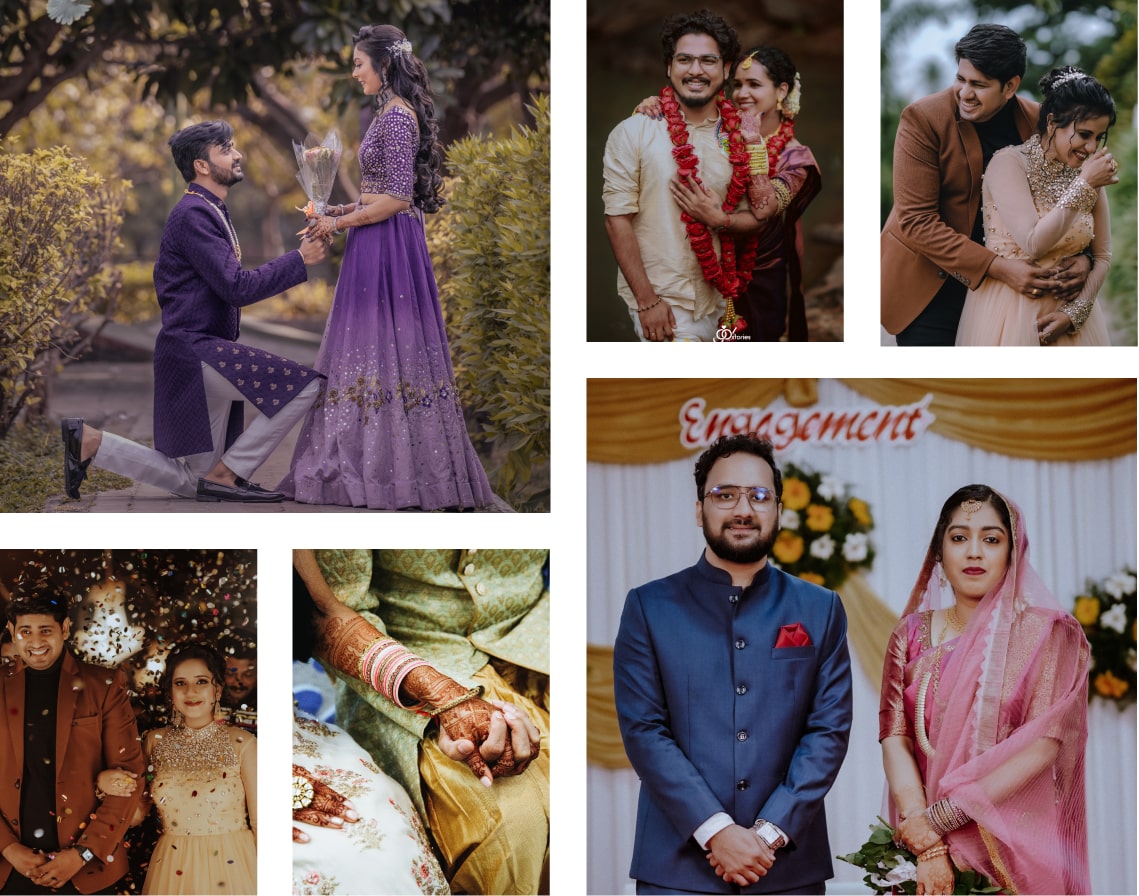 Our Portfolio
We have an enthusiastic, creative and skilled set of professionals at hand. We have travelled to every nook and corner of India. We know everything there is to know about photography, and we have covered many types of events throughout our careers. We are excited to meet new people and cover their stories, events and happiness so we can tell it to the world through our lens!
Our motto is to outdid what we did yesterday, and we have followed our motto to date!
Why Choose Us?
Professional photos and films
At Picture Quotient you will get professionals who have been in this field for a long time. We believe experience comes with time. But that doesn't mean we're that old!
Customer Experience
Customer experience is very important for us. We provide royal treatment for the king and queen in you. Because you deserve it and more!
On-time Deliveries
Time is always an asset. We value our time and above all your time, which is why we never delay anything. You customers, are the heart of this organization!
Packages
Good things come in small packages, but we offer all types of packages for you. Please choose from our packages and decide what's best for you!
All the above features are rare to find in Kochi. Therefore, Picture Quotient's elegance is permanent when it comes to delivering great Nikkah Wedding Photography.
1 Million+
Happy faces captured